Can Be Gold
Part Four
"Aren't you going to share?" he complains.
I shake my head and with a garbled laugh, mutter. "No way."
"That good, huh?"
"Yeah."
His head turns to the side and his lips brush my jaw. He busses me and whispers, "Go on. Give me just a little bit of donut."
"I'm not a good sharer," I retort, tongue-in-cheek.
The sound of a snort from the doorway has both of us looking up and both of us sucking in a breath, the harsh whistle almost in unison at the sight of Zane without any clothes on.
Butt naked.
His body is like a statue, but it's like no other statue that you've ever seen because this isn't marble, it's warm gleaming flesh. Rippling with muscles, ink, scars —life. Vitality.
He has one arm raised against the doorjamb and somehow, the position has every single muscle appearing delineated. The tattoo around his bicep, a snake coiled and ready to pounce, flexes and the serpent appears to jostle with the movement.
His cock is impressively hard. Unabashed, unashamed, he wanders in as the pair of us stare and reaches over, grabs the box and like I did, peruses the contents.
As he decides upon which donut to feast, he murmurs, "Mona, honey, we wouldn't be here if you weren't willing to share."
"Yeah, he's right," Jake retorts, pressing another kiss to my cheek.
With our bodies so close, I can feel his impressive erection nudging against my lower back. And he isn't the only one affected. Beneath the lightweight tee I slept in, my nipples are hard as bullets and beneath my panties, the gusset is getting wet...


---
The Simone of old no longer exists. She's transmogrified into a woman with whom she can't reconcile but who she must eventually come to accept. This new Mona is stronger, sexier and with an innate power that she's only just coming to understand.

For Zane, she's put her very soul on the line. She's dragged herself to the outer limits of her principles and has entered uncharted territory. All for the man who helped form this new creature that calls herself Simone Barranquet.

But was it worth it? Is he worthy of her sacrifice?

And what of Jake? Is he manipulating her or does he really share the same aspirations?

When two enemies unite and become allies, the man at the center of the battle is key.

But will Zane concur? Is he strong enough to accept them both, to have what he's never known he's always wanted?

Find out in …Can Be Gold
---
Powered by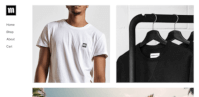 Create your own unique website with customizable templates.