I'm super proud to reveal the cover of my latest release: A Menage Made on Madison.

This new Sci-Fi series is hot stuff, and is finally available on pre-order on

Bookstrand

!

I should probably have revealed this first before it went live, but I never do things in the right order. ;)

Anyhoo, here it is. I thoroughly hope you enjoy it, and if you do grab a copy, let me know what you think.

I do love to hear from my readers---only no one talks to me!! Boooohooo! :P

;) Speak soon ;)

Blurb

For the last sixty years, Parker and Knox Baxx have been in love. Regardless of their cross-mating, she an Earthling and he a Shuzon, they've managed to create a successful partnership. In both the bedroom, and the boardroom.

Rich beyond their wildest dreams from the hotel resort they've constructed from scratch on the outskirts of Federation territory, there's only one problem. Shuzons are part of a twin pair, and they share their mates. Without Rafer, Knox's brother, Parker's Earthling sensibilities are going haywire. Her body is experiencing a complete system shutdown, and she has only the one option open to her—to bind herself to Rafer.

The trouble is, he's a high-ranking officer in the Fleet, the Federation's armed wing, which ransacked and destroyed Earth. Secondly, he has enemies of his own. Thirdly, she doesn't trust him.

Loving and being loved by Knox is no longer enough. Can Parker learn to trust Rafer with her heart, body, and wellbeing before it's too late?


Powered by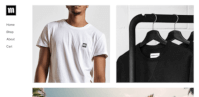 Create your own unique website with customizable templates.