I'm super, duper, pooper-scooper proud to reveal my upcoming release: A Thoroughly Modern Ménage!

I love this book. I mean, I love them all otherwise I wouldn't write the characters' stories, but this one, I feeeel soooo much for Kate, the heroine.

There are some tear-jerker moments here, I'm warning ya, peeps. But ah, it all comes together in the end.

I'm saying nuthin', but-huge BUT-dayum, I loved writing the penultimate scene. :D

Due for release June 16th, I have an AWESOME release party coming up. Join in the fun on FB,

here

! I can't wait to chat with you guys, and I have $50 dollars worth of gift cards up for grabs!

Here's the blurb:

After her son is killed in a hit-and-run, Kate Varsain hits rock bottom. Using her grief against her, Kate's violent ex demands they get back together. She refuses, and concerned, asks a close friend's lawyer for advice, not realizing that Louis Rozen will become her guiding light in this bleak, new world.

Only, Louis isn't single. His on-again, off-again lover, Ade Lancaster is in town and he's looking to make their casual relationship permanent. But vulnerable, ethereal Kate appeals to Louis in ways he never expected. Doing without her seems impossible, as does the idea of cutting Ade from his life.

With her ex's escalating behavior, Ade, a soldier, slips into the role of protector. The sudden attraction between the pair astonishes them all, as does Kate's desire for both men. Yet the focus on the blossoming relationship between the trio, leaves them wide open for attack.

Can Kate's men protect her? Or with their love and support, will she realize she's capable of protecting herself…?

Powered by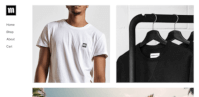 Create your own unique website with customizable templates.