Welcome to the My Ice Cream Brings All The Boys To The Yard blog hop!

This is the first of hopefully many hops, introducing you to some names you know, and some you don't.

Go through the list, and find out what your favorite authors think about their characters!

Are they Vanilla? Or Chocolate Peanut Butter?

Get your spoon and get stuck in!!

MACADAMIA NUT BRITTLE

Today, I'm talking about Macadamia Nut Brittle & Vanilla Ice Cream.
Why?
July is Ice Cream Month, but, it's also a flavor I can liken to Alexei Ivanov, one of the heroes in Menage Material.


The clue is in the title: Menage Material. There are two heroes in this sassy tale, but, Alexei is the one I can easily compare to this, my favorite flavor ice cream.

You might scoff. How can a book boyfriend be compared to an ice cream?

Have faith!

Macadamia nut brittle is sweet and salty, rich and sugary. It snaps against your teeth, has a bite to it, but in the center, it bursts with flavor. Coating it is smooth vanilla ice cream and swirled through that yummy mass is a caramel sauce that makes these complex flavors merge into one perfect mouthful.

After years of sexual abuse, Alex is a tough nut to crack. He has a bite, and he's flawed. He knows he's not perfect, even though he found the cure for cancer. While he's not your archetypal debonair hero, in a way, he is. He's frank, blunt, but desperate for love.

Even though he can't admit it.

He's complex, just like the flavors in this ice cream. Salty but sweet, smooth but brittle, sugary but rich. He's a study in contrasts.

Alex is a favorite of mine. I fall in love with all of my heroes. It's why I find them so easy to write. Each one has a flaw that I love, or a charm that makes my heart flutter. I engage with each one, and wish I could do more to them than just write them! *evil grin*

Alex will always have a place in my heart.

Some might say that erotic romance is not the place for characters with sexual abuse in their pasts, some will say that chicklit should be light, BUT, for me, my heroes are real.

They have pasts, they have issues. They're not perfect.

And I wouldn't want them to be.

They have heart, they have depth, and Alex more than most.

He's a man I wish I knew in real life, and to me, he's tastier than my favorite ice cream flavor!


I have two copies of Menage Material up for grabs. Just comment and Random.org will do the talking!


Thanks for stopping by :)

Check out Evelise's Archer's ice cream flavor, she's next on the blog hop.

MENAGE MATERIAL

Realizing there's a third person in her marriage, Devvy Jacques is

stunned. Discovering her husband's lover is a man, she's horrified.

Learning that man is Alexei Ivanov, the internationally renowned

scientist behind the cure for cancer, she's...

Horny?

Being part of a ménage wasn't in any of her fairy tales as a kid, but

the more she's with hubby, Sebastien, and new lover, Alexei, the more

she realizes it's a dream come true.

Around them, between them, under or above them, Devvy flourishes,

becoming the woman she was meant to be before life did a number on

her.

With the ménage flourishing, and love growing every day, it takes a

twisted blackmailer to derail it all. Raking up past secrets Alex

wants to remain hidden, and exposing their unusual household to the

world's eye, the trio face enough challenges to unravel apart.

Will life work its mischief or will they still have what it takes to

be perfect, Ménage Material?

═۝═══════════

Amazon US:

http://amzn.to/1PZXW7F

Amazon UK:

http://amzn.to/1dGXryd

iBooks:

http://apple.co/1Qke9iW

Barnes & Noble:

http://bit.ly/1eLuNwi

Kobo:

http://bit.ly/1KxjqnA

BookStrand:

http://bit.ly/1SQDmpf

Add to your GOODREADS shelf:

http://bit.ly/1Qk3Efk

I'M NO.1 IN THIS BLOG HOP, CHECK OUT EVELISE'S TAKE ON HER ICE CREAM FLAVOR!
Powered by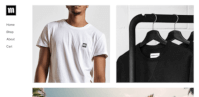 Create your own unique website with customizable templates.