This year, I decided to take part in NaNoWriMo: National Novel Writing Month. I didn't do it last year; I signed up but never completed the novel, and this year, I've really challenged myself.

Do you remember I said I'm working on a SciFi novel? Well, I'm splitting my daily word count between this project and the NaNo one.

So far, so good.

I've hit my goal of 2500 for the first two days of the month, and the same on my other SciFi one.

I'm also absolutely ecstatic because

Ménage Material

, which is currently on pre-order at Siren, has a 15% discount off the price and I've sold my first books! Yaaay! :)

Fingers crossed these two books I'm working on at the mo will also be accepted by Siren. That's certainly the goal.

Thanks for everyone who is supporting me.

You can find Ménage Material

HERE

!
Powered by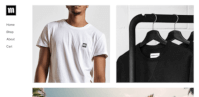 Create your own unique website with customizable templates.