As from today, I can now proudly announce that I'm a Siren author. That's a lovely feeing.

BLURB

When human Ari Mackintosh lets wolf shifter Jacob Wolfe know she fancies him, fur and sparks fly. Especially, as Jacob isn't a mere shifter. He's the Alpha of his pack and a Dom to boot.

Jacob cannot believe his luck when he discovers that the woman he's been lusting after from afar not only knows about shifters, but is turned on by seeing him shift. It becomes clear that Ari knows far more than she ought to when she recognized him in his wolf form.

It challenges Jacob, as it's his duty to keep the pack safe. There are rules to follow—rules that he breaks one by one, as he cannot resist Ari's natural submissiveness.

When push comes to shove and Jacob reveals his secrets, he is fully aware that they might send Ari away screaming.

He has to take the chance and trust that she will stay.

****

Have I caught your imagination? I do hope so. The Kinfoyle pack is one we'll hear a lot more about I think…

#NSFW EXCERPT!

Jacob ran a finger over her clit and dipped it inside her slit to coat the digit before he drew a heart on her mound. Then he tapped her clit hard enough to make her rock before he drew her up onto her knees and waited whilst she rested her head on her arms as he'd directed earlier. She could feel him looking at her, and then Jacob—well she hoped it was him—ran a finger over the curves of her ass.

"Beautiful. Now hold on and think just what might happen next."

She waited.

The first spank was soft and stroked her skin. She yelped and he growled deep in his throat.

"We never discussed safe words. Use 'red' for 'no' and 'green' for okay."

"Er, okay." Safe words? She trusted him not to knock seven bells out of her ass. How could she think of things like that when she was wet and wanting? Men were so dim sometimes. Goodness knows she wouldn't be here half naked if it wasn't something she wanted.

He smacked her again, harder than before. "'Okay' is not the answer I want, now is it?"

Isn't it? What the hell does he want then?

Ari replayed his words, thought of her latest reading matter and swallowed.

"No, Sir. I mean yes, Sir." Three bags full, Sir.

He really gave her ass a hard spank. "Don't be sassy. It's for your own benefit."

Damn it, anyone would think he can read my mind.

"I can when we're together. Read your mind, that is. You'd be wise to remember that."

She intended to.

There was silence for a few seconds, and Ari couldn't discern any movements. Surely he hadn't left her there, alone? Dare she take a sneaky peek?

"No."

Okay then, whatever he meant by no, and she assumed it was no looking she wouldn't. Then she heard the rip of foil and a grunt of satisfaction.

The air around her ass moved, and her coat lifted over her back and head. A cool breeze tickled her neck. It seemed that was bare to the elements. Whatever light there had been was darkened almost to pitch black. It was arousing, kneeling there, smarting ass high, head down, and wondering just what was about to happen. The telltale trickle of juice that collected at the neck of her channel and drizzled down the top of her leg showed it.

Jacob nipped her nape again. That small caress almost sent her over the edge. Such a tiny thing to invoke such a strong reaction.

"Well as much as I'd like to tan your ass red, and fuck it till you beg to come, I think I'll do this instead." His cock circled the entrance to her pussy hole and then edged inside her.

Gently at first, until, exasperated, she pushed back. "Lordy, has your cock never seen a pussy hole before? Is it all dark and scary for it? Poor little thing." Although "little" it surely wasn't. Lucky for Ari, Jenissa had warned her how well-endowed the pack of wolf shifters were and that Jacob, due to his position of leader, was more generously proportioned than most.

"Sassy pet. I'll remember that for later. However, this is no good. I need to feel you." She had no idea how he managed it. However, he was more than a mere man, and Jacob rid her of her coat and jumper within seconds. Now her boobs were tickled by hay. She didn't give a damn. Instead she raised herself a little so only her arms and forehead were in the hay.

That's better.

"Thin ice, woman. I'm taking care and going slowly for your welfare, not for the bloody fun of it. However, as you're not bothered, all the better for me." His chest was warm on her back as he leaned onto her to encircle her body with one arm and pinch her nipple hard enough to make her catch her breath, and bite back a sob of pleasure.

"Fuck me properly, please, Jacob." All thoughts of titles and etiquette went out of her mind. Damned if she was begging but needs must, and she needed him.

"Fuck you? I'll mark you as well." He bit hard on her neck at the same time as he grasped her waist and thrust his prick deep into her channel.

"Who's not fucking who properly, eh?" He gasped the words as he set up a hard and fast rhythm. "Who needs to watch her mouth? This little subbie does, that's who." He withdrew to the tip of his cock, circled her clit with it and then pushed into her so harshly she almost hit the straw full length. Only his hand holding her in place saved her.

The feel of being stretched further than she thought possible, his balls slapping her sensitive skin, and his hand on her nipple as he pinched hard and then bit her nape once more, made her shivers increase to the point of pain, and all the hairs on her body stand on end.

ABOUT RAVEN:

Me? Well what can I say?

I'm growing old disgracefully and loving it.

Dh and I live on the edge of a Scottish forest, and rattle around in a house much too big for us.

Our kids have grown up and flown the nest, but roll back up when they want to take a deep breath and smell the daisies so to speak.

I write in my study, which overlooks the garden and the lane. I'm often seen procrastinating, by checking out the wild life, looking—only looking—at the ironing basket and assuring tourists that indeed, I'm not the bed and breakfast. That would mean cooking fried eggs without breaking the yolks, and disturbing the dust bunnies as they procreate under the beds. Not to be thought of.

Being able to do what I love, and knowing people get pleasure from my writing is fantastic. Long may it last.

STALKING LINKS!
Powered by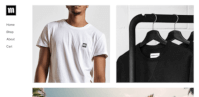 Create your own unique website with customizable templates.