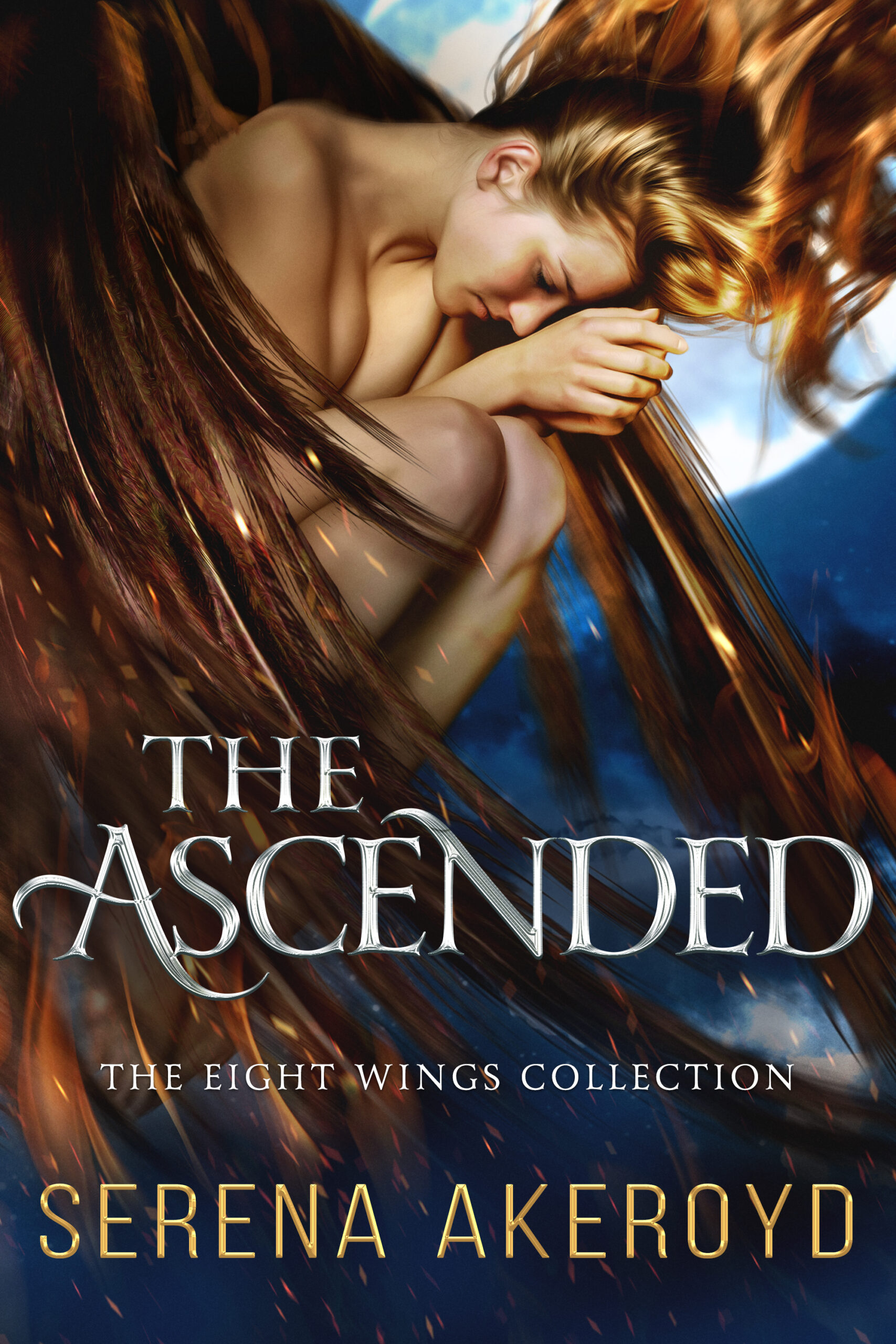 Series:
The Eight Wings Collection (ABO RH) #

1
Release Date:
April 16, 2020
Genre:
Omegaverse Why Choose Romance
Find the book:
Kindle
BookBub
Add on Goodreads
In a world where witches hate the Fae, Gabriella has just broken the borders between the races wide open...
Gabriella is a bad witch. Well, she's not evil, she just sucks at magic, and when she turns eighteen, the unthinkable happens: she grows a pair of wings.
Human born Fae are nothing new. An oddity to be sure, but witch born Fae?
They're a whole other ball of wax.
When she's summoned to the Eight Wings Academy at twenty-five, the doo-dah hits the fan as harsh truths are revealed to her about the Fae. But no matter how hard Gabriella tries to flunk, to escape a society forged on lies, she can't do it.
And it isn't because she's a brilliant student, either.
She sucks. Hard.
Something, or someone, is making sure she passes, keeping her at the Academy against her will, ensuring she heads straight into the warrior caste and into a troupe with three other Fae.
Except her troupe?
They just happen to be her Virgo—her fated mates.
And where Virgo are concerned, they have the final say on whether she claims them or not.
She's FAELING FOR THEM, but can she convince them she's a good catch? When she knows, point blank, she isn't...?
This is the complete Eight Wings Collection.
Formerly published as Faeling For Them, Faeling Hard, and Finally Faeling.