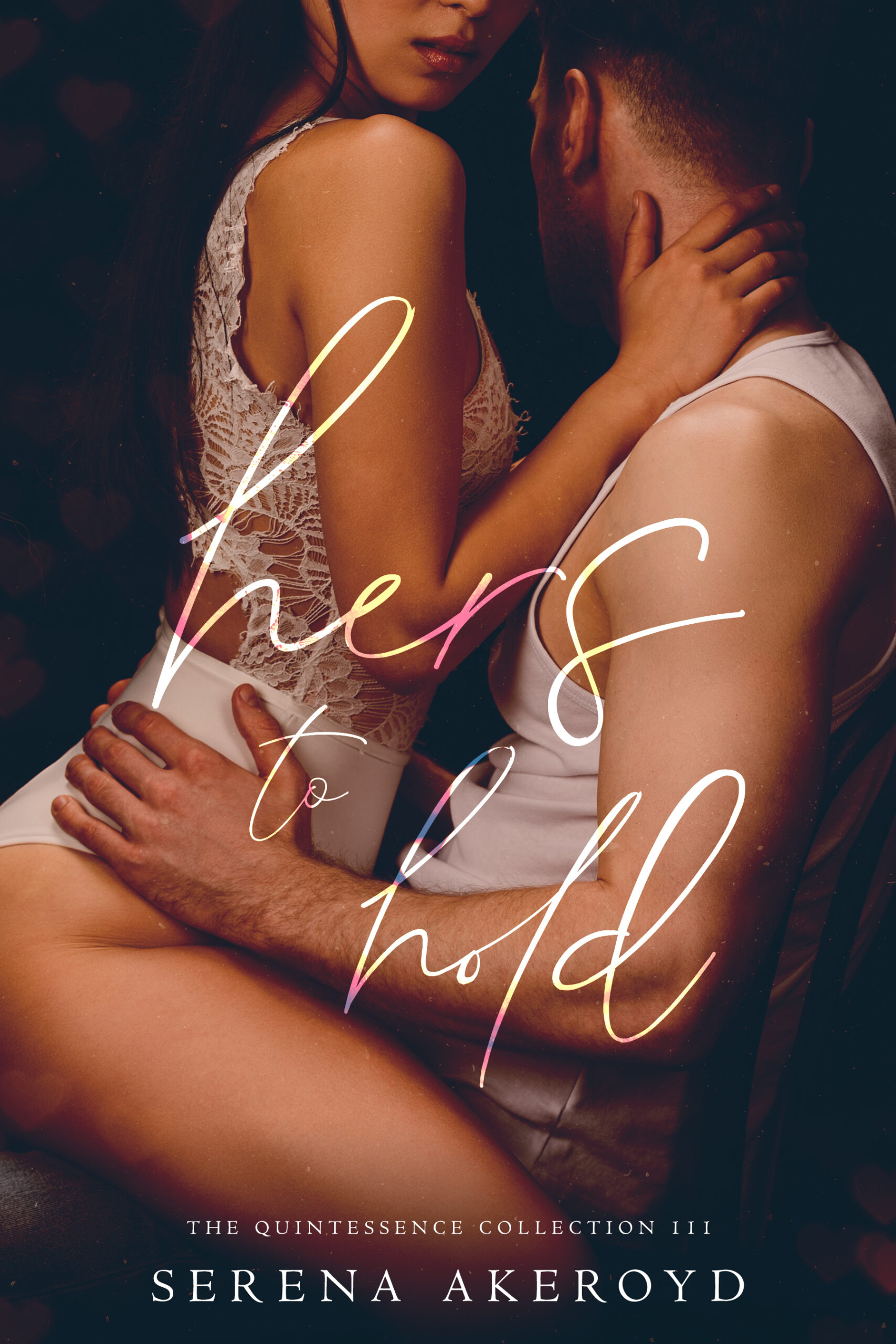 Series:
Quintessence Series (CONT RH) #

3
Release Date:
April 6, 2020
Genre:
Contemporary Why Choose Romance
Find the book:
Kindle
BookBub
Add on Goodreads
Sascha Dubois didn't think life could get much crazier, until, suddenly, it did.
With the whole world knowing about her unusual household of seven--can't forget Tin--and everyone wanting a piece of her and her men, Veronia is an unanticipated haven.
Within the confines of that kingdom, Sascha can come to terms with the new status quo, something she actually appreciates because now? She can slap the cow who dares ogle Sawyer while he's jogging, and that actress? Who had her paws on Kurt? Yup, no more.
Sascha's staked her claim.
But life has never been able to cut the Quint family any slack. With wedding bells in the distant horizon, along with the pitter patter of tiny feet, what can go wrong?
Everything.
Prepare for tears, laughter, and a love so strong, you'll be clutching your Kindle in HERS TO HOLD.
Author Note: It would be advisable to read the series in the following order for maximum enjoyment:
Hers To Keep - The Quintessence Collection
Theirs - The Veronia Collection
Theirs To Cherish - The Quintessence Collection
Hers To Hold - The Quintessence Collection
Note from the Author:
Please be aware that most of this book was written prior to the CoVid 19 pandemic, and was released during the quarantine lockdown simply to make fans smile... not to cause hurt regarding everyone's healthcare woes. If Sascha's very different financial situation and her ability to pay for healthcare offends, please be advised that it may be best to wait until the crisis resolves itself before reading this book.
Much love,
Serena
xoxo
Also in this series: