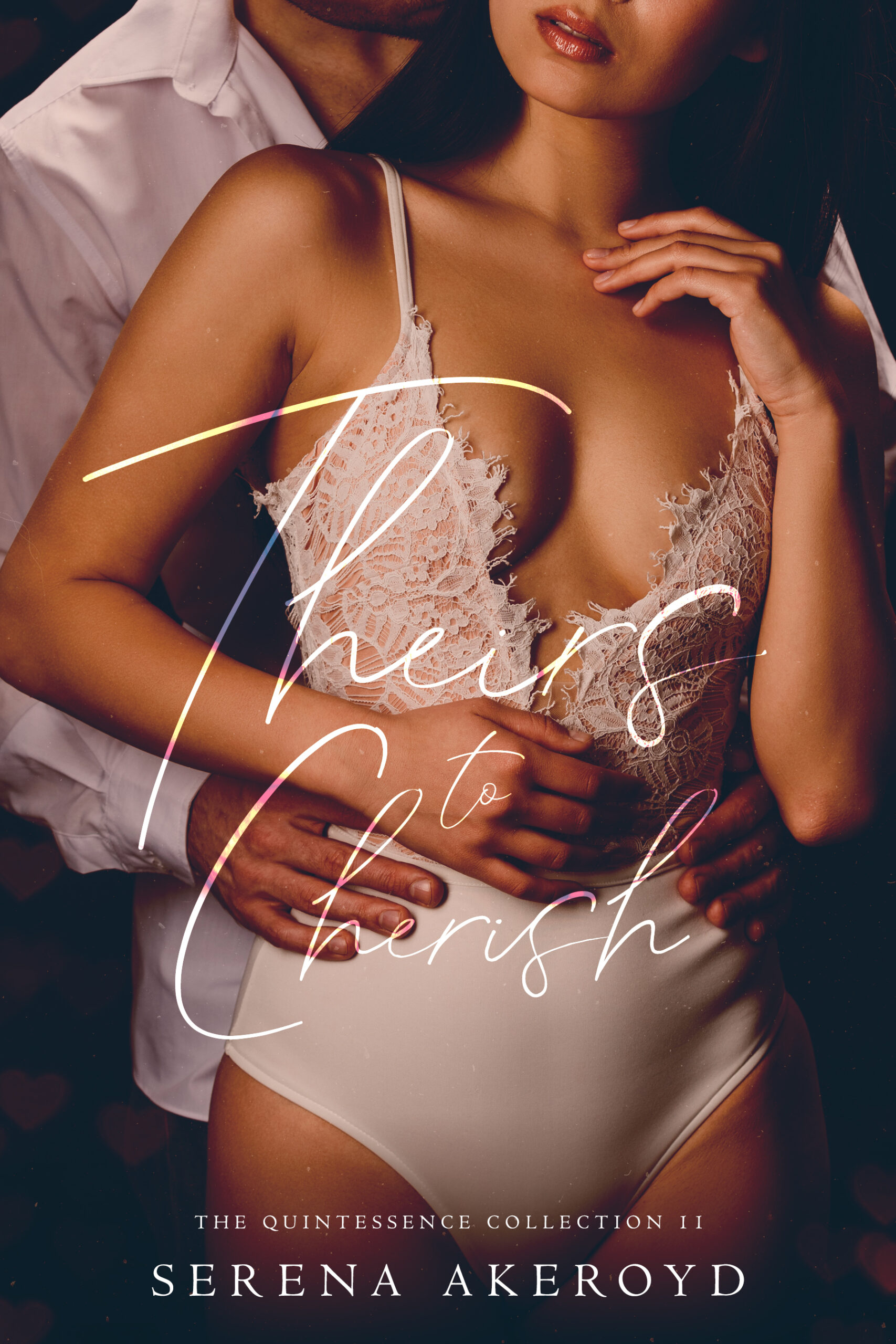 Series:
Quintessence Series (CONT RH) #

2
Release Date:
December 12, 2019
Genre:
Contemporary Why Choose Romance
Find the book:
Kindle
BookBub
Audible
Add on Goodreads
They're hers to keep, and she's theirs to cherish, but sometimes, that just isn't enough...
Sascha's life is on the brink of implosion thanks to one small accident that changes everything.
She has her men at her back, but when one of her lovers decides to go rogue, it could destroy their relationship.
She always has their heart, but what about their heads?
That they cherish her was never in doubt, except with their world in flux, she needs more than cherishing...
Find out if Sascha's men can give her what she needs in THEIRS TO CHERISH.
Once published as separate parts, the series is now compiled into three collections.
Enjoy Sawyer, Andrei, Kurt, and Sean in one beautiful omnibus for the first time ever.
Also in this series: