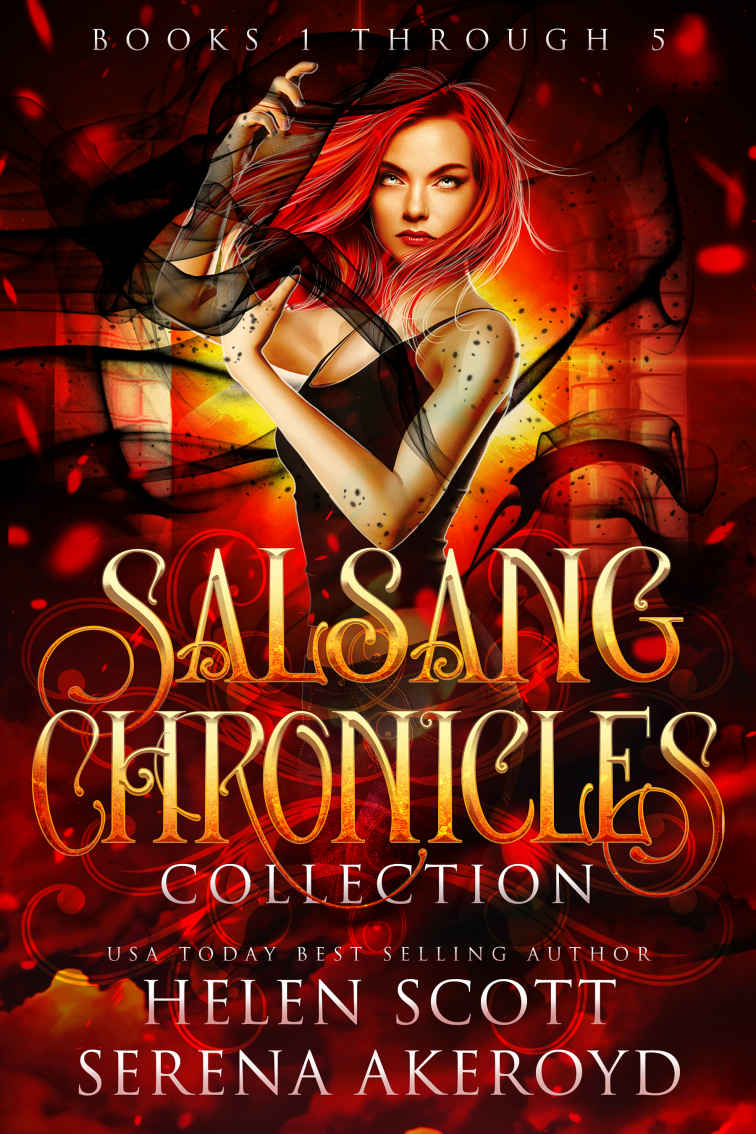 Series:
The Salsang Chronicles (PNR RH) #

6
Release Date:
November 3, 2019
Genre:
Paranormal Why Choose Romance
Find the book:
Kindle
BookBub
Add on Goodreads
In a world of pureblood elitism, Marcella was an underdog.
Until they came and helped her soar to the heights she was fated to reach.
Born in poverty, Marcella had a feeling she'd die in poverty too.
An illegitimate pureblood, the only way she could stay at Westbrook Academy was by living on her wits and being the best she could be.
But being the best brought her to their attention.
A brotherhood of five, each with a distinct and unusual power, their bond hasn't been tested yet…
Not until Marcella.
She was born to rule except she had no kingdom.
She was born to excel only the world refused to accept her strengths.
She was born to be theirs, but she had no right to join them.
One guess as to which was the catalyst…
Find out for certain in the boxed set of THE SALSANG CHRONICLES.
Available with parts 1-5 for the first time ever!
Also in this series: