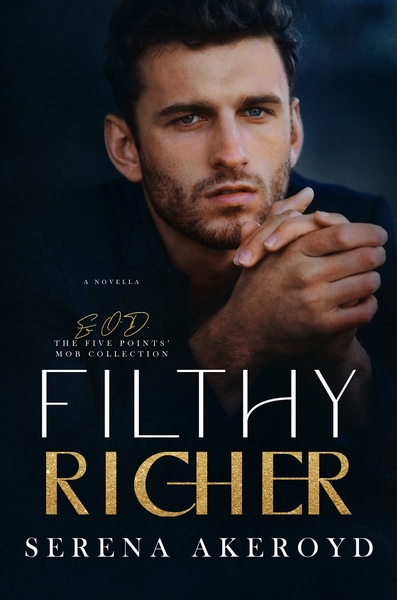 Series:
Five Points Mob Collection (Mafia MF) #

9
Release Date:
March 1, 2022
Genre:
Contemporary MF, Mafia MF
Find the book:
Kindle
Add on Goodreads
Seven year itch?

Can't say I know what that feels like when my husband is as obsessed with me now as he was on our wedding day.

A lot has happened since that first meeting, but through it all, Eoghan's obsession with me is an insatiable craving to make me happy.

If anything, I've gotten FILTHY RICHER on his love. 



Seven year itch? Nah, seven year bliss!
Also in this series: