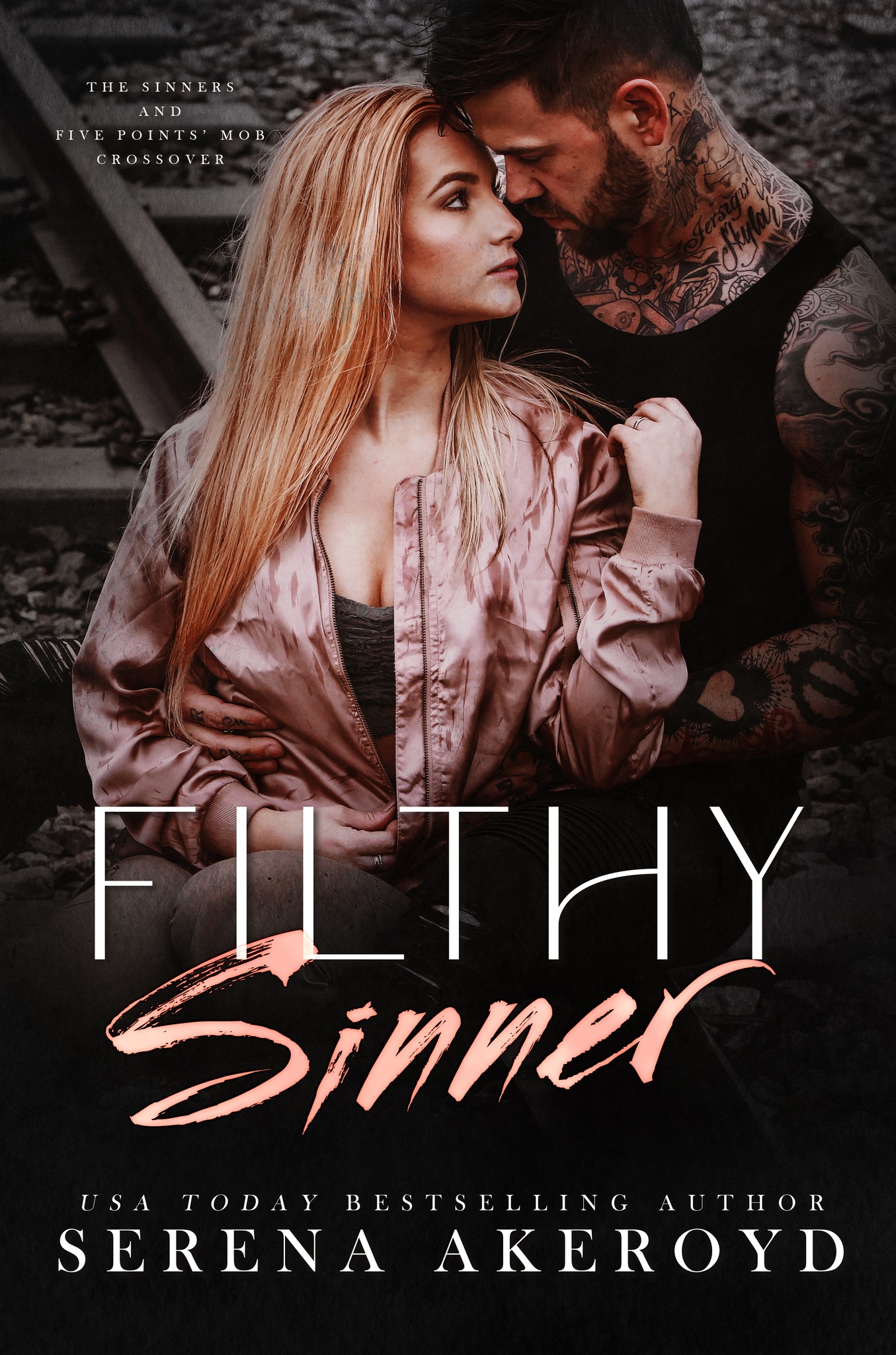 Series:
A Dark & Dirty Sinners' MC Series (MC MF) #

10
,
Five Points Mob Collection (Mafia MF) #

10
Genre:
Mafia MF, Motorcycle Club MF
Find the book:
Kindle
BookBub
Add on Goodreads
When my father tries to force me to marry one of his cronies, I run away to my half-brother's home.
He's the black sheep of the family, a biker, not an Irish mobster. At the Satan's Sinners' MC compound, I find more than I bargained for.
Not my brother, ironically, but a man who gives a whole other meaning to 'white knight.'
He's dark and mysterious, a seeker of answers and a finder of truths.
Even better? He offers me an out, a shotgun wedding in Vegas.
I just don't realize he has an ulterior motive.
But he doesn't know I have one too…
She's a Five Points, he's a Sinner, and to protect his MC brother's sister, he is willing to say I do. Read Mary Cat and Digger's story in a dark marriage of convenience, mafia/MC hybrid romance.
Also in this series: