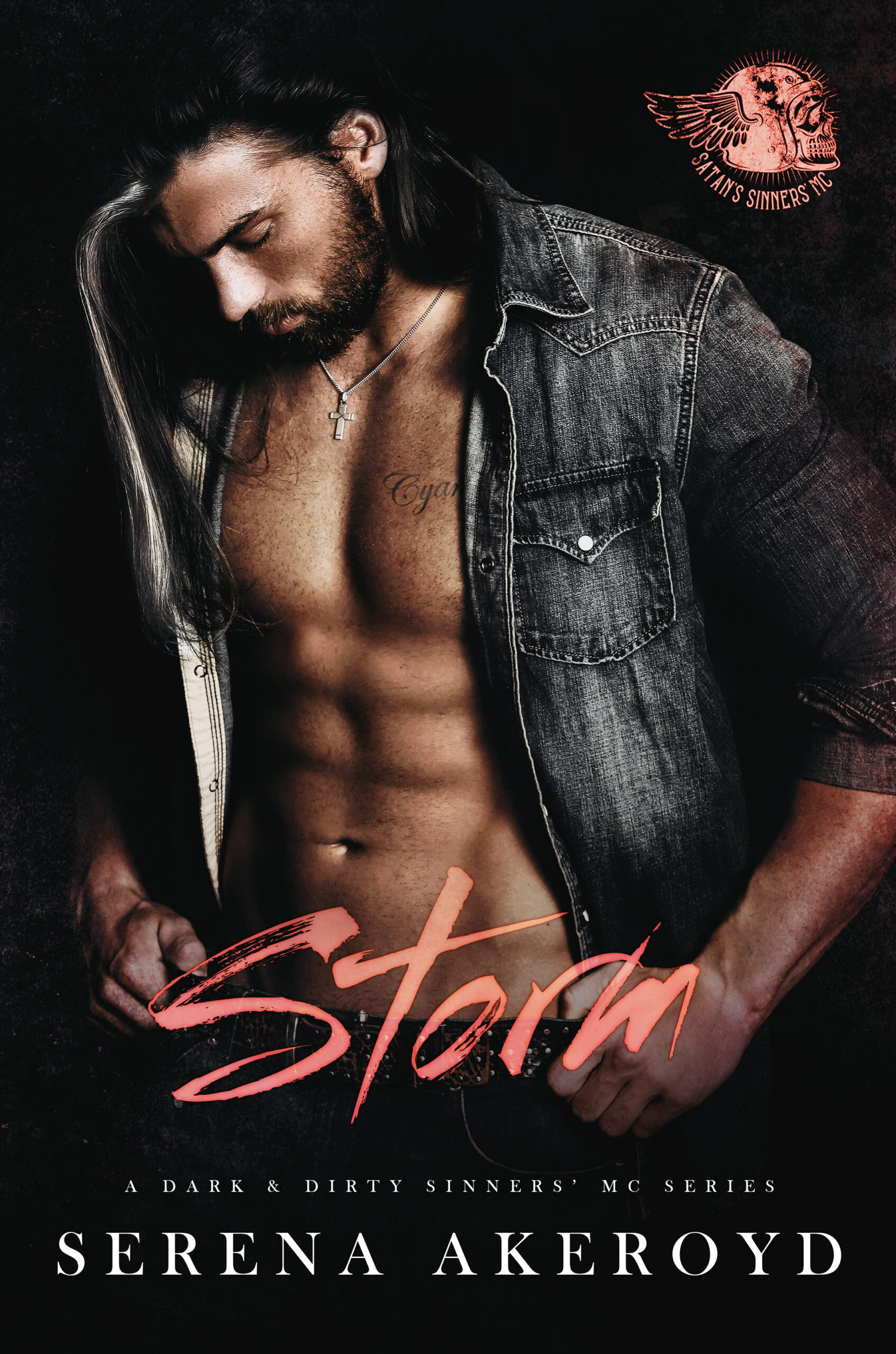 Series:
A Dark & Dirty Sinners' MC Series (MC MF) #

8
Genre:
Motorcycle Club MF
Find the book:
Kindle
BookBub
Add on Goodreads
STORM
You hate me.
I deserve it.
The day I betrayed the love of my life was the day I lived up to every messed-up thing my haters say about me.
But I'm tired of feeling like a POS.
I'm tired of being broken.
I'm tired of life not being worth living.
It's time now to make amends, and to earn my woman's love back.
To be the father my kid deserves, the Old Man I should always have been.
Join me for the ride as I become worthy of my family.
Maybe, just maybe, I'll surprise you.
This book deals with infidelity. If this is a trigger for you, but you love A Dark & Dirty Sinners' MC series, please be assured, that this is the ONLY book that can be skipped in the reading order.
Also in this series: