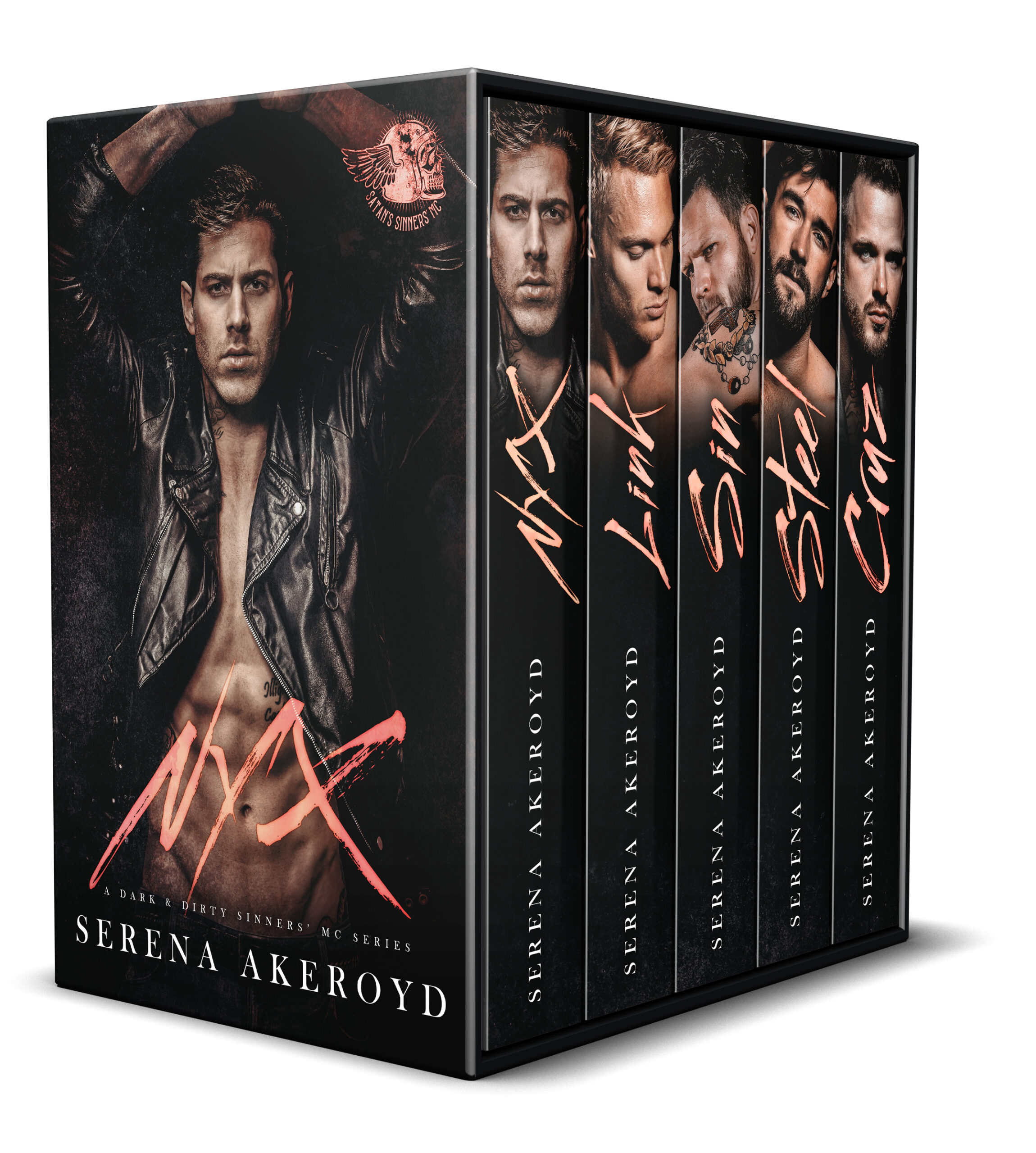 Series:
A Dark & Dirty Sinners' MC Series (MC MF) #

8
Release Date:
March 25, 2021
Genre:
Motorcycle Club
Find the book:
Kindle
BookBub
Add on Goodreads
The only place you'll ever learn Nyx's real name within an exclusive never-before-published novella.
They're dark.
They're dirty.
They're Sinners.
They'll kneel for no man, but for their Queens? Just try and stop them.
These brothers will ride into hell itself to keep their women safe, so stick around for the ride and devour NYX, LINK, SIN, STEEL, and CRUZ, and meet a brotherhood like no other.
This is a FIVE book collection with over nineteen-hundred droolworthy pages of bikers you'll wish were yours.
Also in this series: